Bay City Fencing is able to supply and install a wide variety of gates.
Aluminium gates. These can be standard pedestrian gates or imposing entrance gates
Moduline colorsteel pool and solid colorscreen gates
Standard timber gates
Special order custom made entrance gates, normally the first impression and a lasting image of your property. These can be made in Pine or Cedar.

Mowing strips
Mowing strips can be installed to the bottom of fences and retaining walls. These are generally 300mm wide x 75mm thick.
Bay City Fencing are the agents for a variety of other products.


BelAire Designer Fencing

Offering design versatility that will work in harmony with existing or new architecture, whether it be traditional or contemporary,
BelAire offers a product range that will not only add value to your property but also enhance your outdoor living.
BelAire Designer Fences are made from materials that are light weight yet structurally strong.
BelAire's patented solid Poly-Fibre cement composite sandwich panels are designed to deflect noice. For more information visit www.belairefencing.co.nz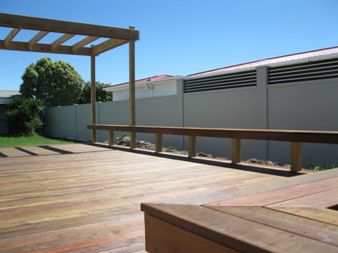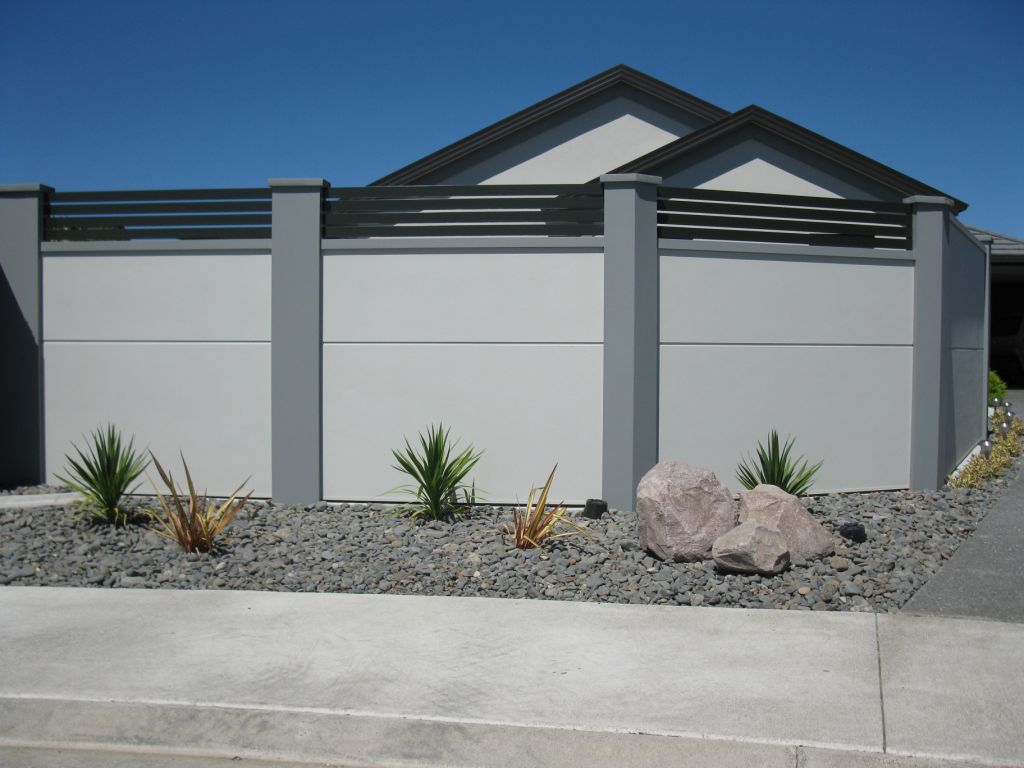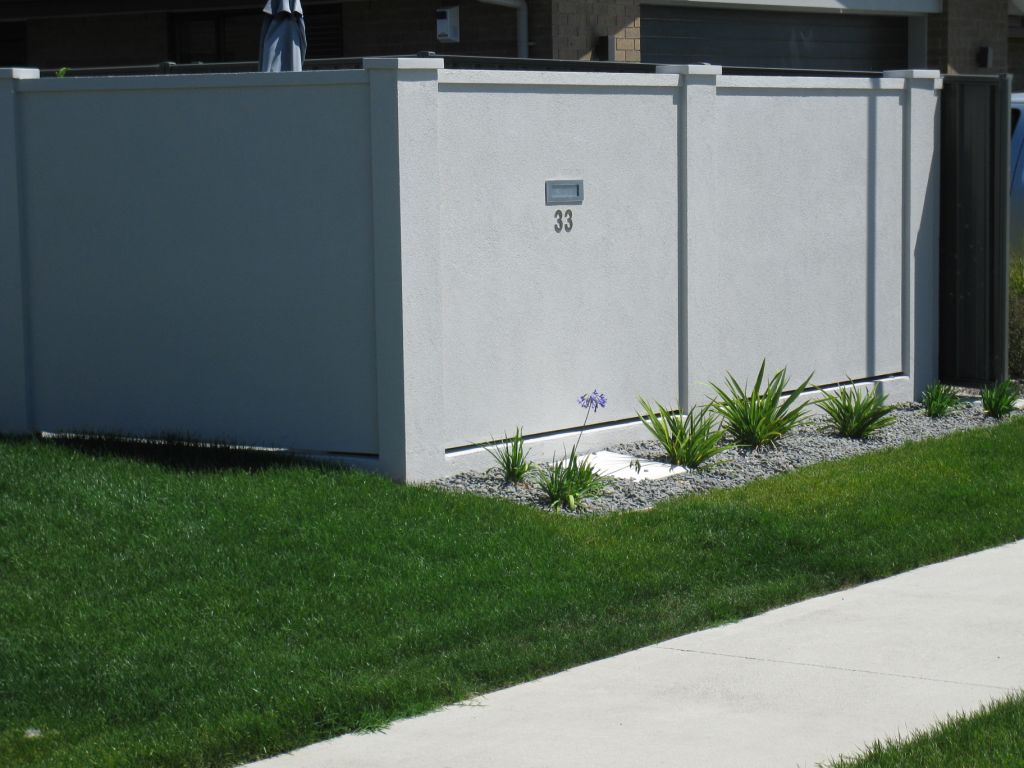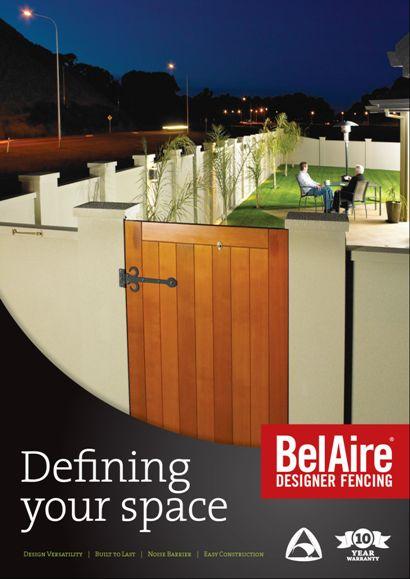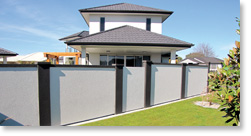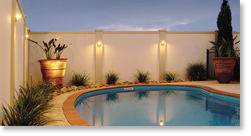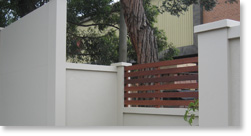 Built to last

BelAire Designer Fences are made from materials that are light weight yet structurally strong.
BelAire walls will easily resist the impact of every day domestic life, such as ball games, and bikes.
As opposed to heavier alternatives, even if struck severely enough to damage it, there are no dangerous shards that may injure anyone nearby.

If your wall is accidentally dented or holed, it can easily be repaired by an 'over the counter' exterior patching system.
If a panel is damaged beyond reasonable repair, complete panels can easily be replaced in approx 15 minutes.

The BelAire Designer Fencing system is also backed by a factory warranty of 10 years against faulty manufacture.

Noise Barrier

BelAire Designer Fences patented solid Poly-Fibre Cement composite sandwich panels are designed to deflect noise.
The acoustic performance of this product was evaluated by the Acoustics Research Group at the National Acoustic Laboratories
and a comprehensive report is available on request.

Design Versatility

The modular construction allows features such as oriental slats, flat panels, wrought iron, or trellis,water features, lighting and your choice of textured coating.
Your designer fence can be as unique as you want it. The possibilities are only as limited as your imagination.


Bay City Fencing is also the agent for Bulldog Fencing.


Bulldog Fencing

We install Bulldodg Fencing which offers a range of quality steel fencing products that are more likely to meet your requirements than any other fencing products available.
We can customise our products to meet any of your style or functional requirements.
For further information view www.bulldogfencing.co.nz

Bulldog Fencing offers security fencing, pool fencing and gates in a range of heights to suit your needs.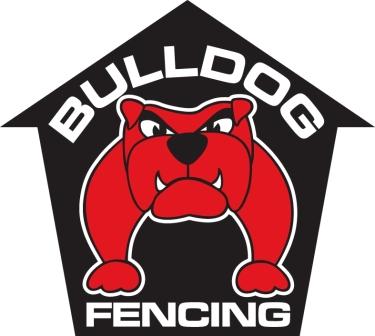 Bulldog Fencing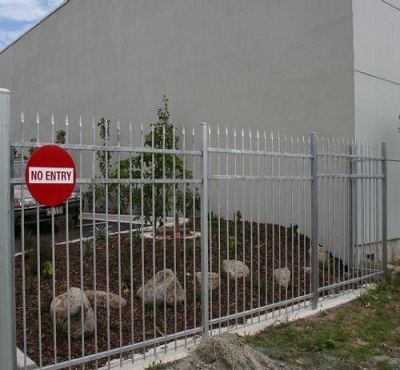 Security Fencing with spikes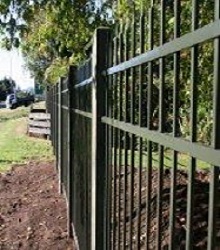 Security Fencing with rods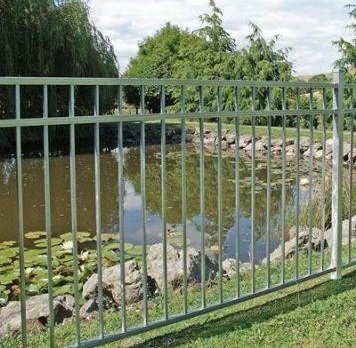 Pool Fencing
Bay City Fencing is also the agent for Wooden Gates Waiuku.
Wooden Gates Waiuku
Wooden Gates Waiuku is New Zealand's premier manufacturer of wooden gates and fences with a proven reputation for quality and service.
Dry tanalized pine for pale paint finish. Cedar for dark finishes, Cedar or Kwila for natural finishes.
70mm thick frames and full mortice and tenon joints.
Every gate is made to fit your exact requirements, size and design.
To finish your gate to our demanding quality standards, we offer a 4 coat spray painting service for a durable paint finish, or various stain systems for a more natural look.

To view other gate styles please click on www.woodengates.com
Below are a variety of variations on the standard gates available. These are custom made to order.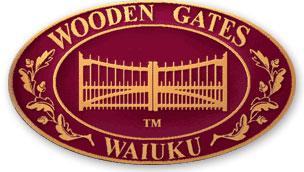 Wooden Gates Waiuku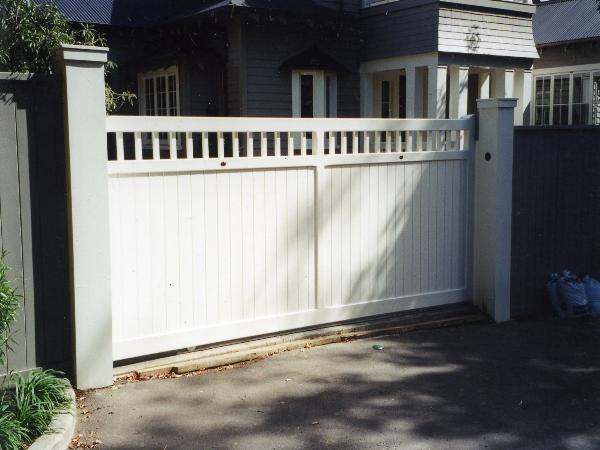 Civic Gates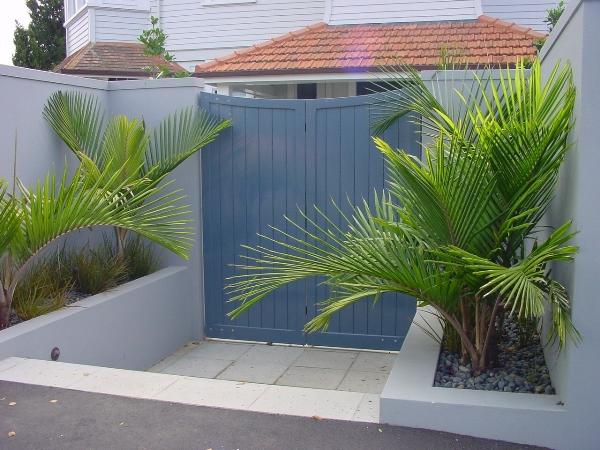 Seymour variation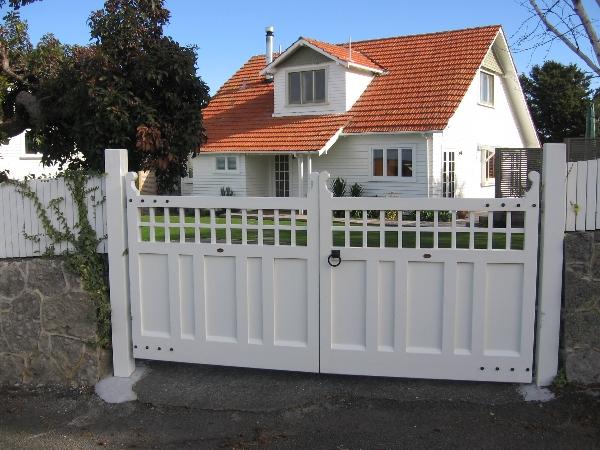 Custom made gates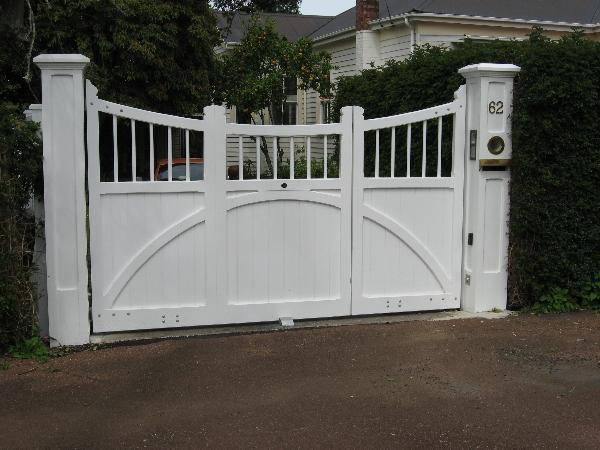 Victoria variation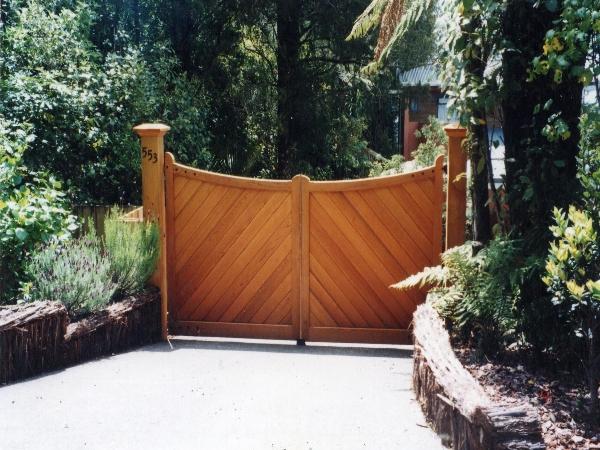 Seymour variation