Bay City Fencing are the agents for Moduline Poolside Fencing and Colorscreen Fencing

MODULINE® POOLSIDE™ Fencing and COLORSCREEN® Fencing are manufactured in New Zealand.
Made from New Zealand Steel's COLORSTEEL®, our products are designed to withstand New Zealand's severe conditions and provide a low maintenance fencing solution. The COLORSTEEL® system consists of a galvanised or ZINCALUME® steel substrate to which an oven baked prepainted finish system is applied. The system is designed to provide protection against corrosion. Washing the fence every 6 months will result in your fence still looking good for years to come.
A warranty of up to 15 years on the COLORSTEEL® paint finish is available depending on location and environmental conditions. A warranty of up to 5 years on Powdercoated over galvanised steel is also available depending on location and environmental conditions.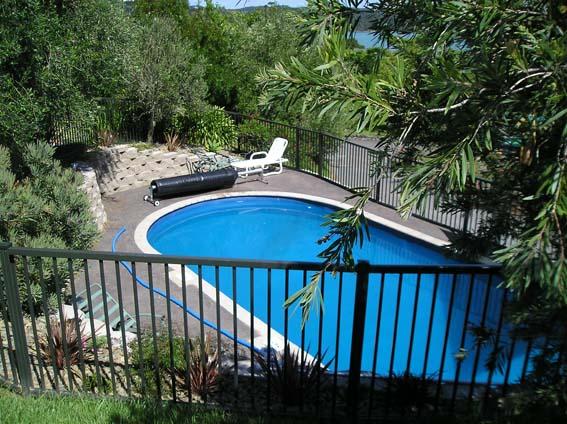 Pool fencing in Karaka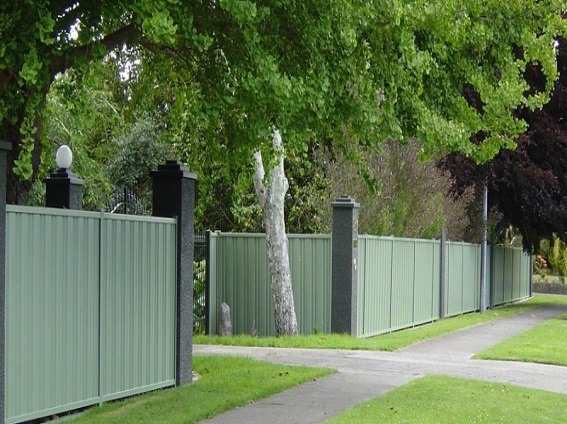 Colorscreen fencing in Mist Green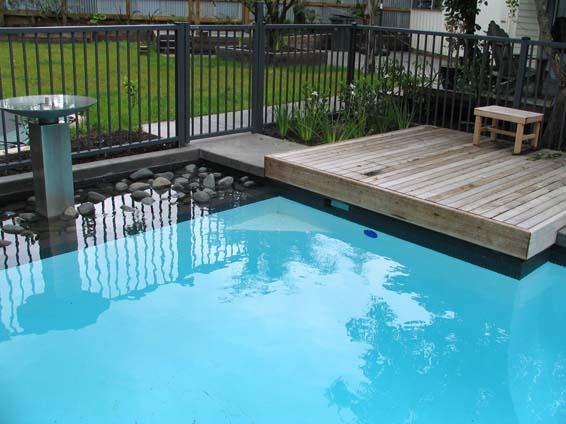 Pool fence and gate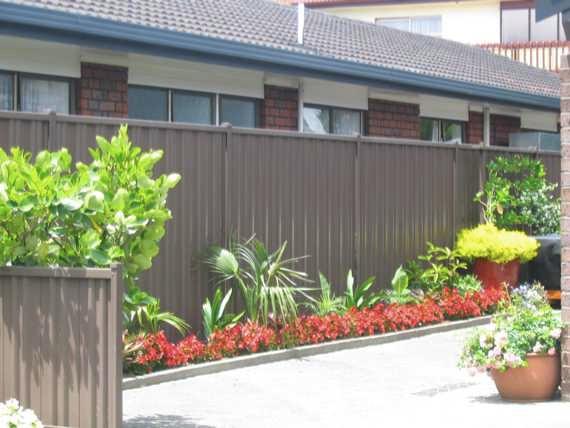 Colorscreen fencing in Lignite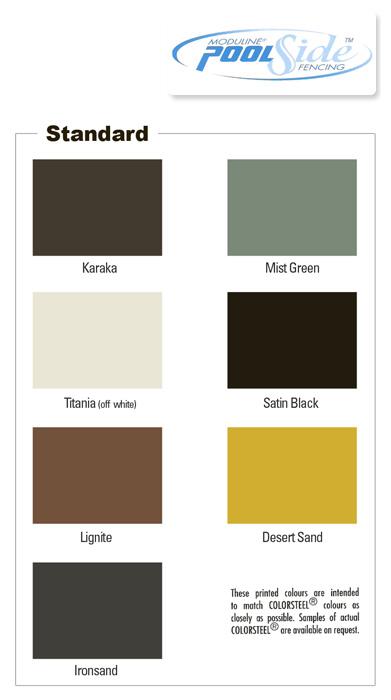 PoolSide fencing
Moduline® PoolSide fencing is available in these standard colours:


Karaka (dark green),

Mist Green (light green)

Titania (off white)

Lignite (dark brown),

Scoria (mahogany red)

Desert Sand (beige)

Iron Sand and


Satin Black.



These colours have been selected to match the Moduline® COLORSCREEN® fencing range of colours and blend with the environment.
Architect specified colours are available as an optional extra.
Colorscreen® Fencing Colour Chart
Colorscreen® fencing is available in a range of six standard colours from the colorsteel® range.
Karaka
Mist Green
Titania (off white)
Ironsand
Lignite
Desert Sand


A further five special colours from the Colorsteel® range are available.

Permanent Green
Lichen
Smooth Cream
New Denim Blue
Scoria
For one of these special colours add $10 per metre.
For the best colour selection decision it is recommended you order your free Colorscreen® chart.
The colours of the post, rail and duopanel can be mixed for contrast.